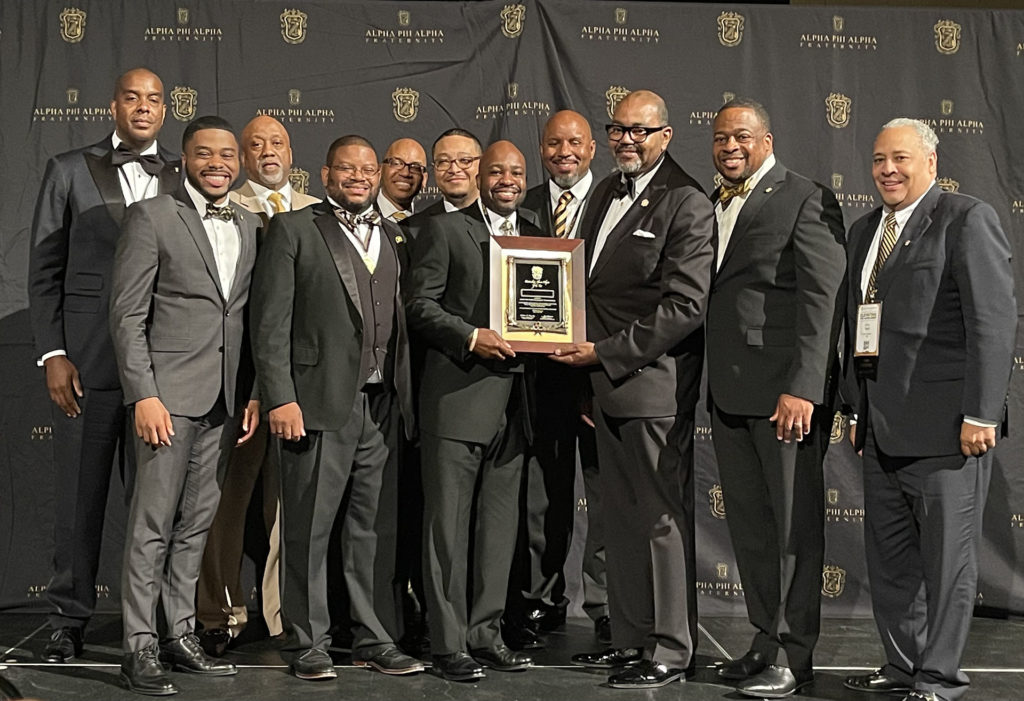 96th General Convention & 2021 Outstanding Alumni Chapter of the Year
The Gamma Lambda Chapter was named Outstanding Alumni Chapter of the Year on July 17, 2021 at the 96th General Convention in Indianapolis, Indiana. The judges for this award selected the chapter for our contribution to the growth of personal service to the chapter members, contribution to the community's economic development, awards and achievements, and active participation in Alpha and in Alpha National Programs. Chapter of the Year is one of the most coveted awards in the Fraternity. This is the third such award for the chapter, receiving this recognition at the 53rd General Convention in 1967 in Los Angeles, California and 93rd General Convention in 2015 in Charlotte, North Carolina. The Gamma Lambda Chapter was also awarded the Alpha Spirit Award for being the Alumni Chapter with the most registered Brothers within the host Region.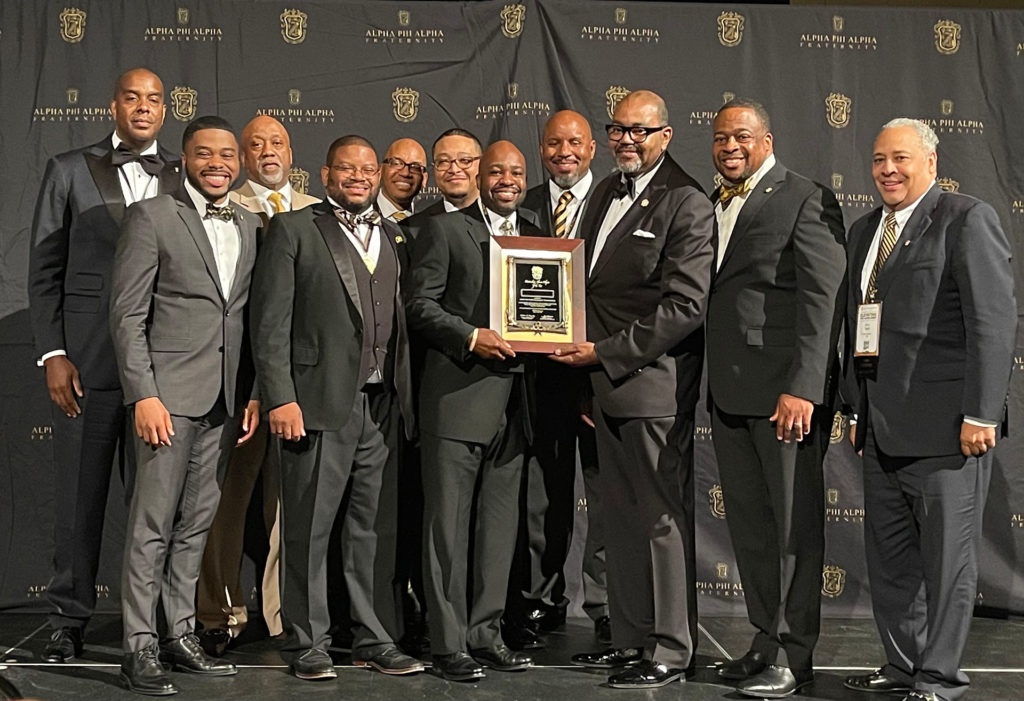 The Gamma Lambda Chapter has been named Michigan District and Midwestern Region Outstanding Alumni Chapter of the Year numerous times, the precursor to competing for Alumni Chapter of the Year at the General Convention. The chapter was named Midwestern Region Alumni Chapter of the Year in 2018, but no General Convention was held that year. The chapter represented the Midwestern Region at the 86th General Convention in 2005 in Houston Texas and at the 90th General Convention in 2010 in Las Vegas, Nevada but did not win the award those years.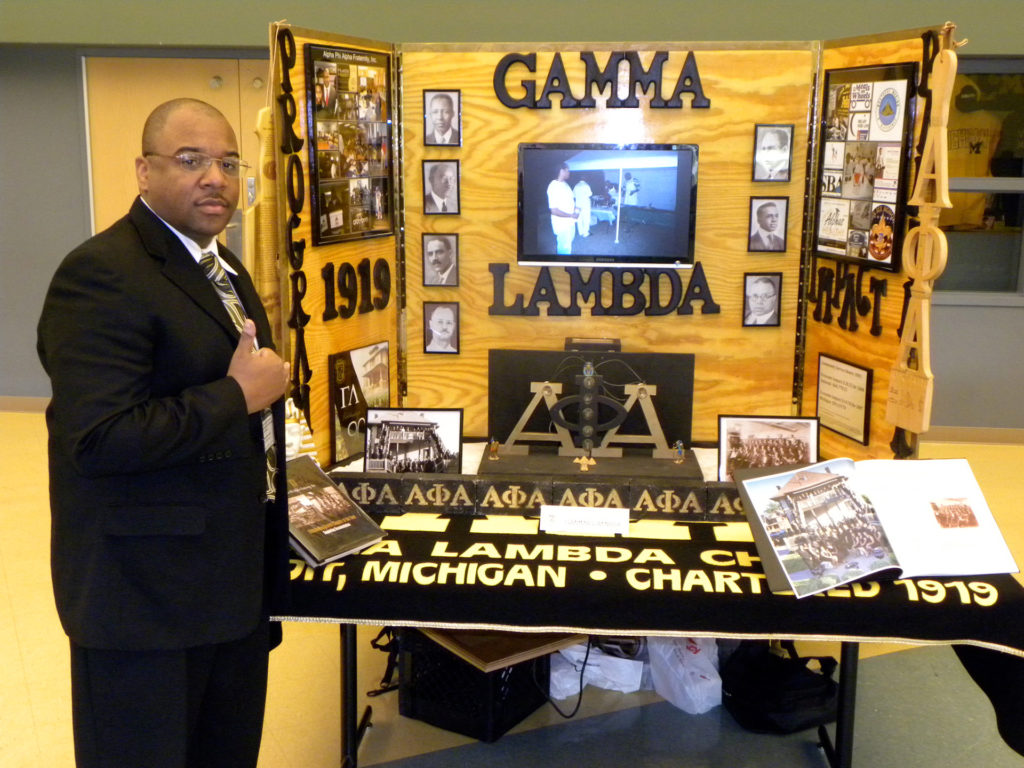 The chapter also continued the longstanding tradition of hosting a private banquet at a local fine dining establishment during the convention. The chapter banquet was held on Thursday, July 17, 2021 at St. Elmo Steak House, a landmark in downtown Indianapolis since 1902. As the oldest Indianapolis steakhouse, this establishment has earned a national reputation for its excellent steaks, seafood, chops and professional service. Twenty-six Brothers attended this event, celebrating with toasts, fraternal stories and fellowship.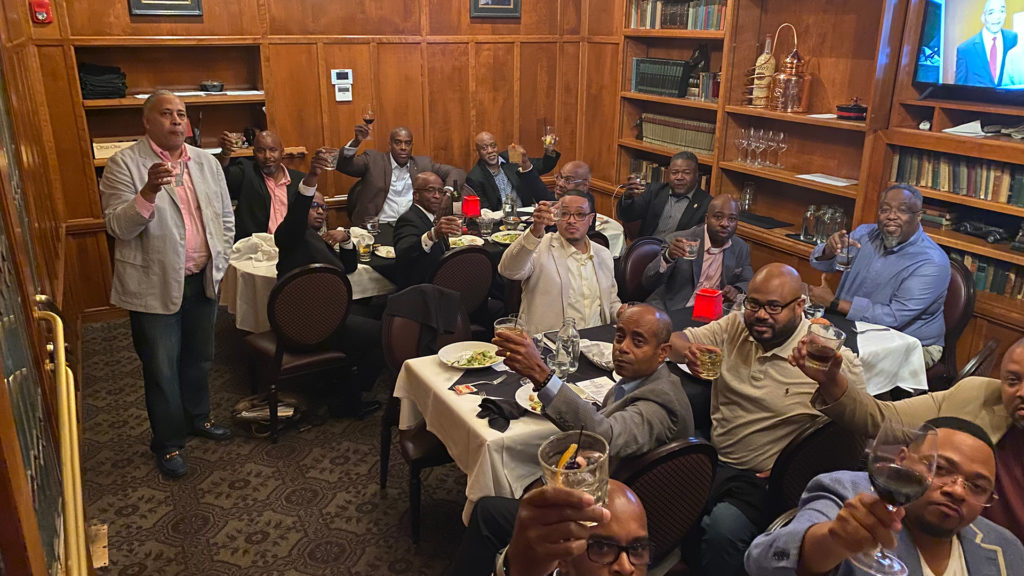 The chapter also received a pleasant surprise during the final business session. Brother Chad J. King was awarded the first Alpha Phi Alpha Fraternity Western Governors University Scholarship, receiving this recognition on the convention floor. Brother King, the 2021 Gamma Lambda Chapter Brother of the Year, led many of the chapter activities that made up our Chapter of the Year nomination, including the A Voteless People is a Hopeless People virtual townhall series "Conversations with the Candidates" and "About the Issues." Brother King also helped to successfully implement our mortgage burning campaign and our Alpha House nomination to the National Register of Historic Place. It was great to see Brother King recognized for his work for the fraternity, the chapter and the community at large.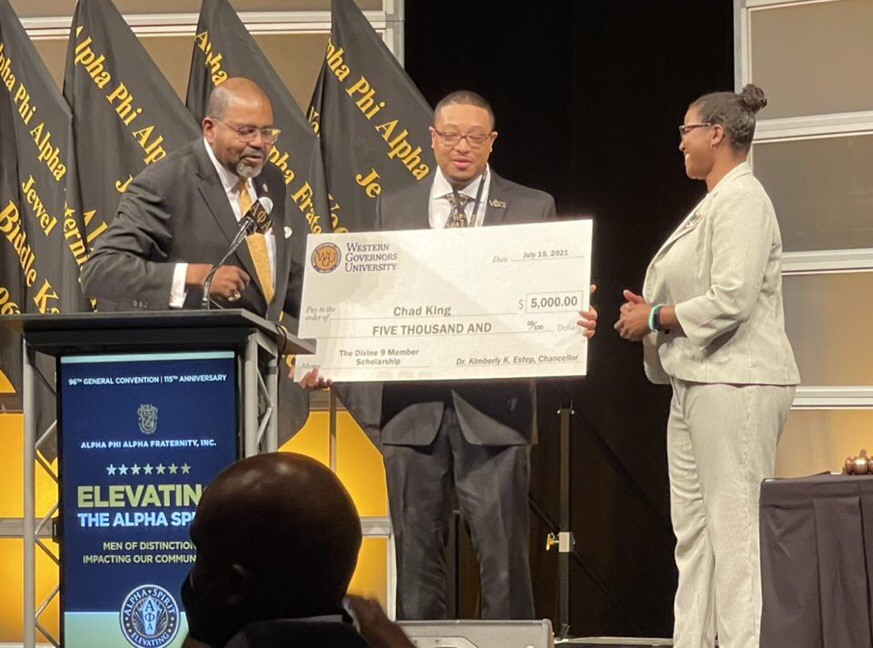 0 Comments