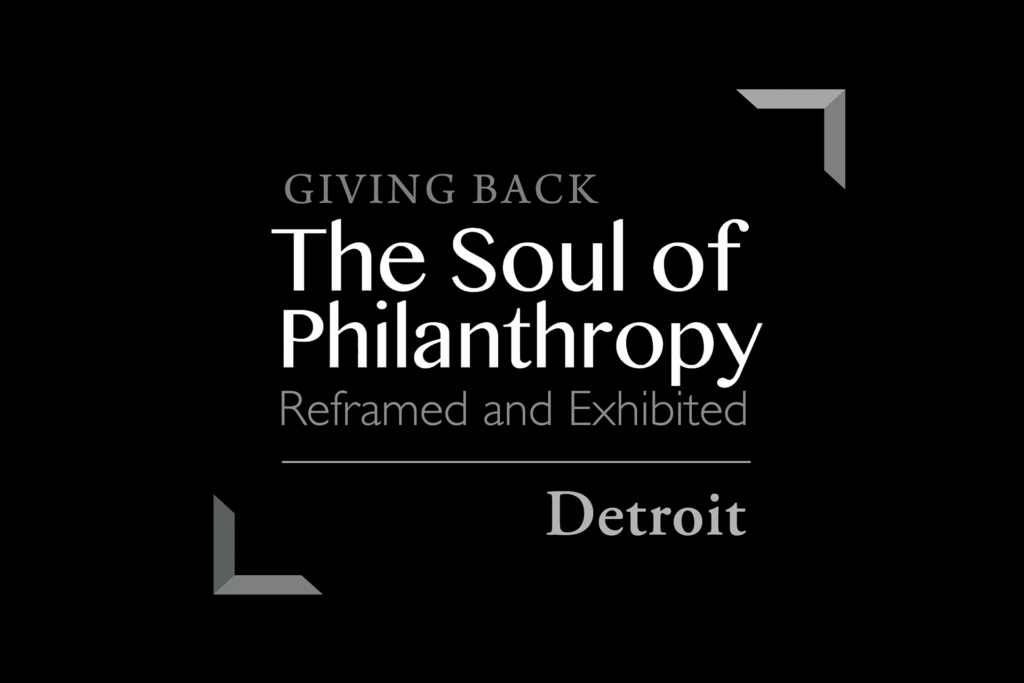 Giving Back: The Soul of Philanthropy Reframed and Exhibited
June 2 through August 27, 2023 at The Detroit Historical Museum
The Soul of Philanthropy Reframed and Exhibited opened on June 2, 2023 at The Detroit Historical Museum. In this showcase of more than 90 portraits, visitors are immersed in narratives of giving back that go beyond dollars and include gifts of time, talent, ties, and testimony. This expanded definition demonstrates how and why Black Americans are proclaimed to be the most philanthropic racial and ethnic group in the country.
The Detroit Gives Black exhibit, presented by The Soul of Philanthropy Michigan, reframes and reclaims the word "philanthropy" through images and stories of 21st century Black Detroiters who truly embody its meaning. When you take the roots of the word philanthropy – philia and thropy – it breaks down to the "love of humankind."
Some of our Alpha Brothers are featured in this exhibit, showcasing the photography of Bro. William L. Daniels.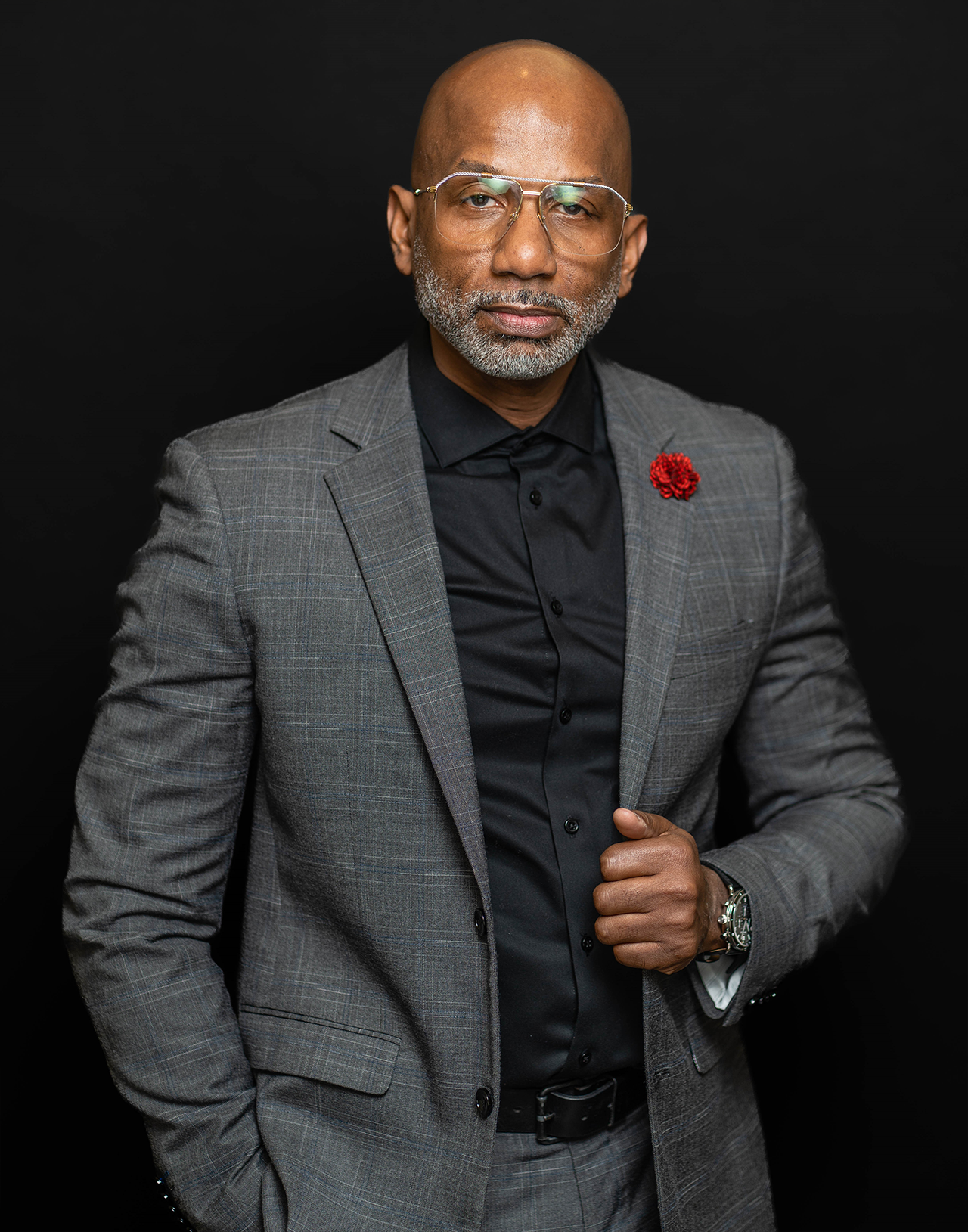 Education
Bro. Dr. Derrick Coleman
I am determined to provide irrefutable evidence that a child from poverty can find personal success and inspire others through an unwavering commitment to fulfilling their purpose. I walk in-purpose, and it is through the grace extended from my ancestors that I too will distribute good will to those less fortunate. Consequently, I am focused on creating trauma sensitive and healing environments for the specific purpose of developing emotionally stable and balanced children. Addressing childhood trauma and the unresolved emotional debt leftover for adults who suffered from adverse childhood experiences is fundamental to a healthy society. The universe connects us all. We share a kinship that requires the strength of the collective to ease the burdens of others. Developing systems and people who understand the transcending power schools yield in developing cycle breakers. Providing our youth with a path forward is essential in helping these cycle breakers reverse the fortunes of their respective families, but also have the power to reshape their communities.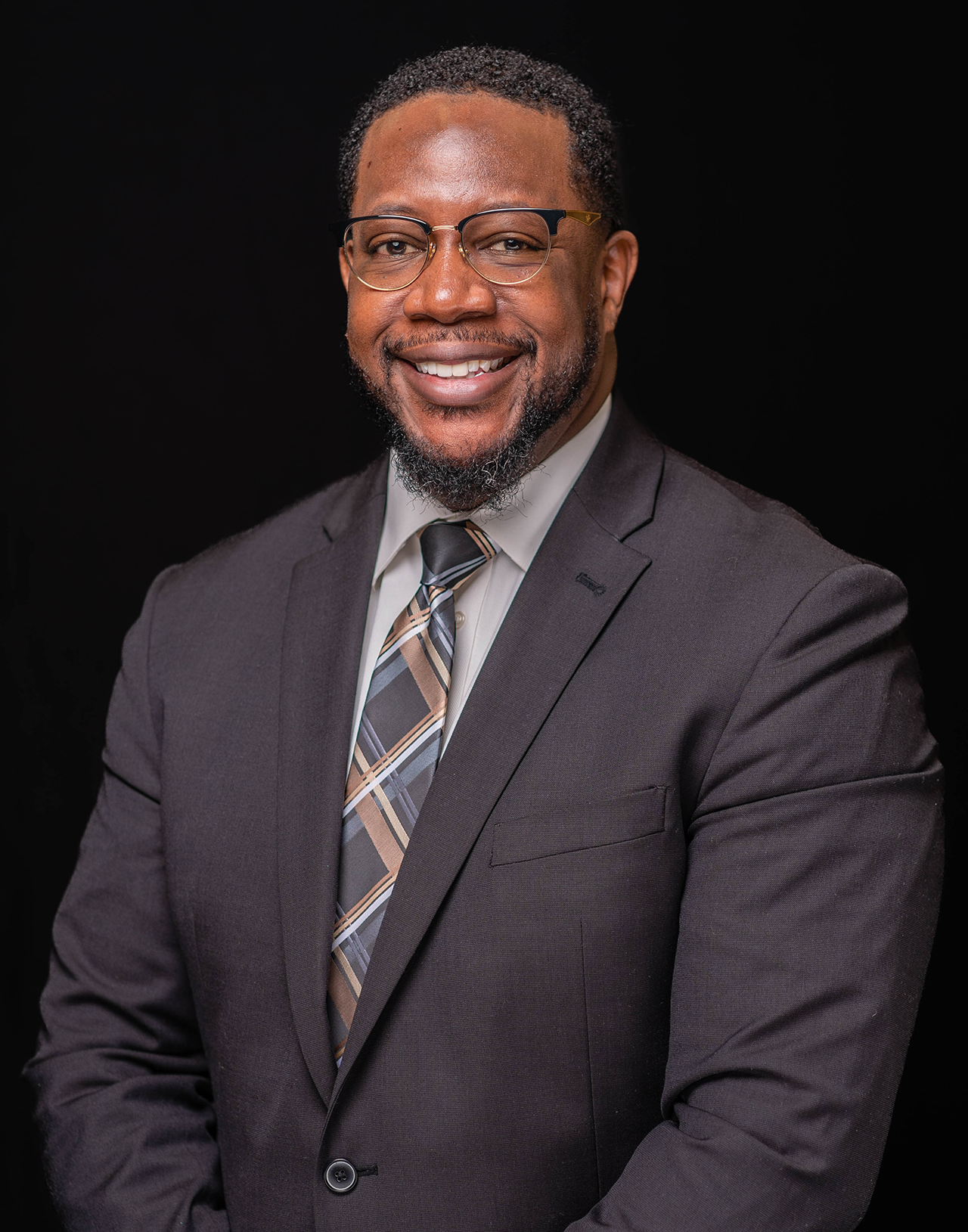 Community Champions
Bro. Andre Ebron
Giving is the only human act that positively impacts both the giver and receiver in mutually exclusive ways. My giving story begins in the lives of my Great Grandparents, David James and Mary Alice Wright, migrating from Marion, Alabama, with the intention of giving their family a better life. Giving back is a core value engrained and realized in life through the instruments of my character, faith, career choice, volunteerism, and overall service to my community. I understand the precept, potential, and the power of the seed and its ability to improve and change the quality and trajectory of someone's life. To have the ability to give back is a privilege I possess because of the sacrifices of so many, and I steward their sacrifice well by lending support to individuals, children, and families who need it most. I give generously from the heart with a spirit of love. Generosity is the evidence of a faith-filled spirit, a wealthy soul, and an abundant mindset. I give back because to whom much is given, much is required.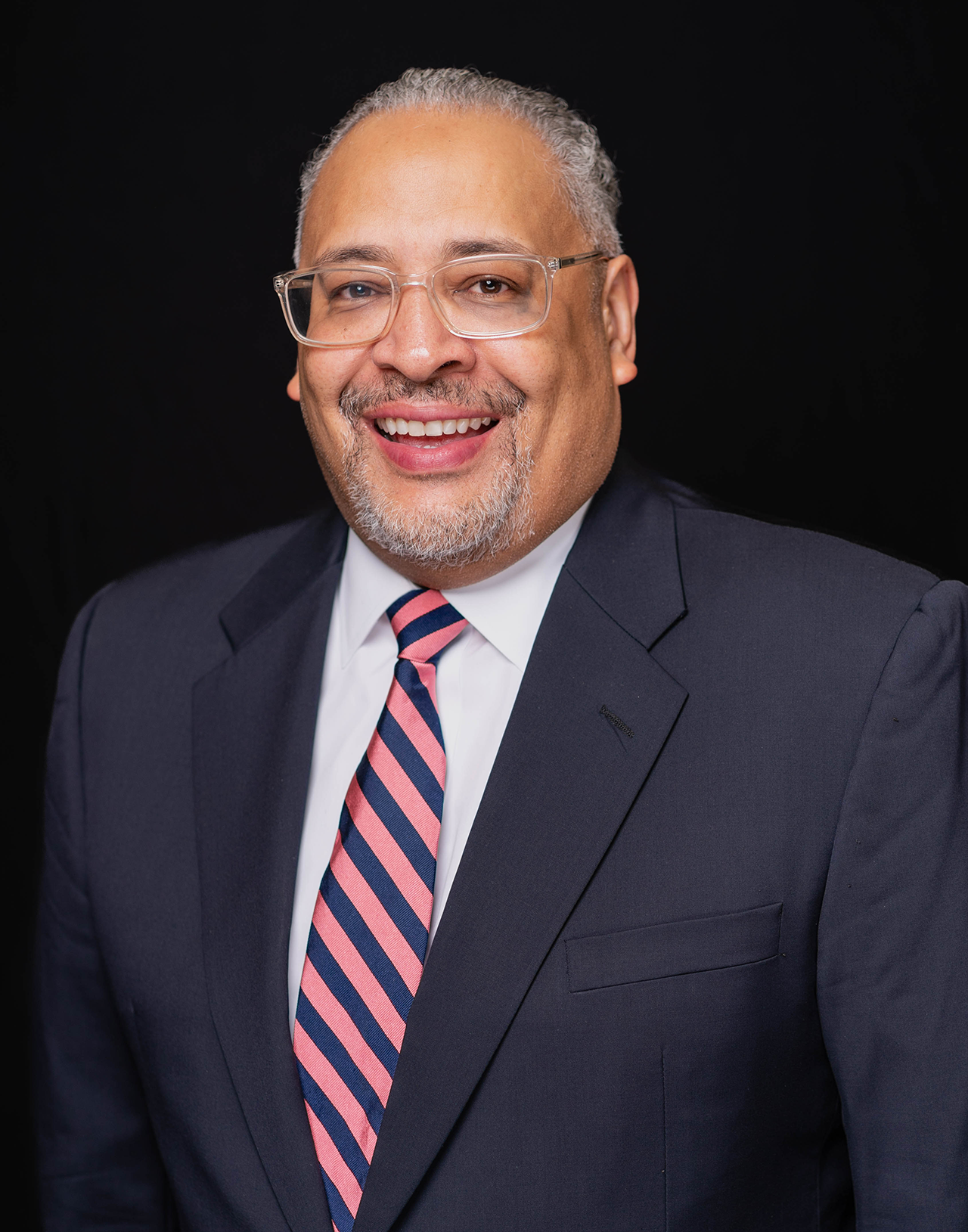 Service Organizations
Bro. Harry C. Todd, Jive Turkeys Detroit
Feeding families is what we do.
I was compelled to start this initiative when a few years ago, I was in the grocery store around Thanksgiving and a young mother did not have enough money to pay for her groceries. I was able to help this family, but I realized that there are probably a lot of people in the metropolitan Detroit area who are struggling to feed their families. I decided that I was going to make an effort to help as many families as I could have a good meal for Thanksgiving.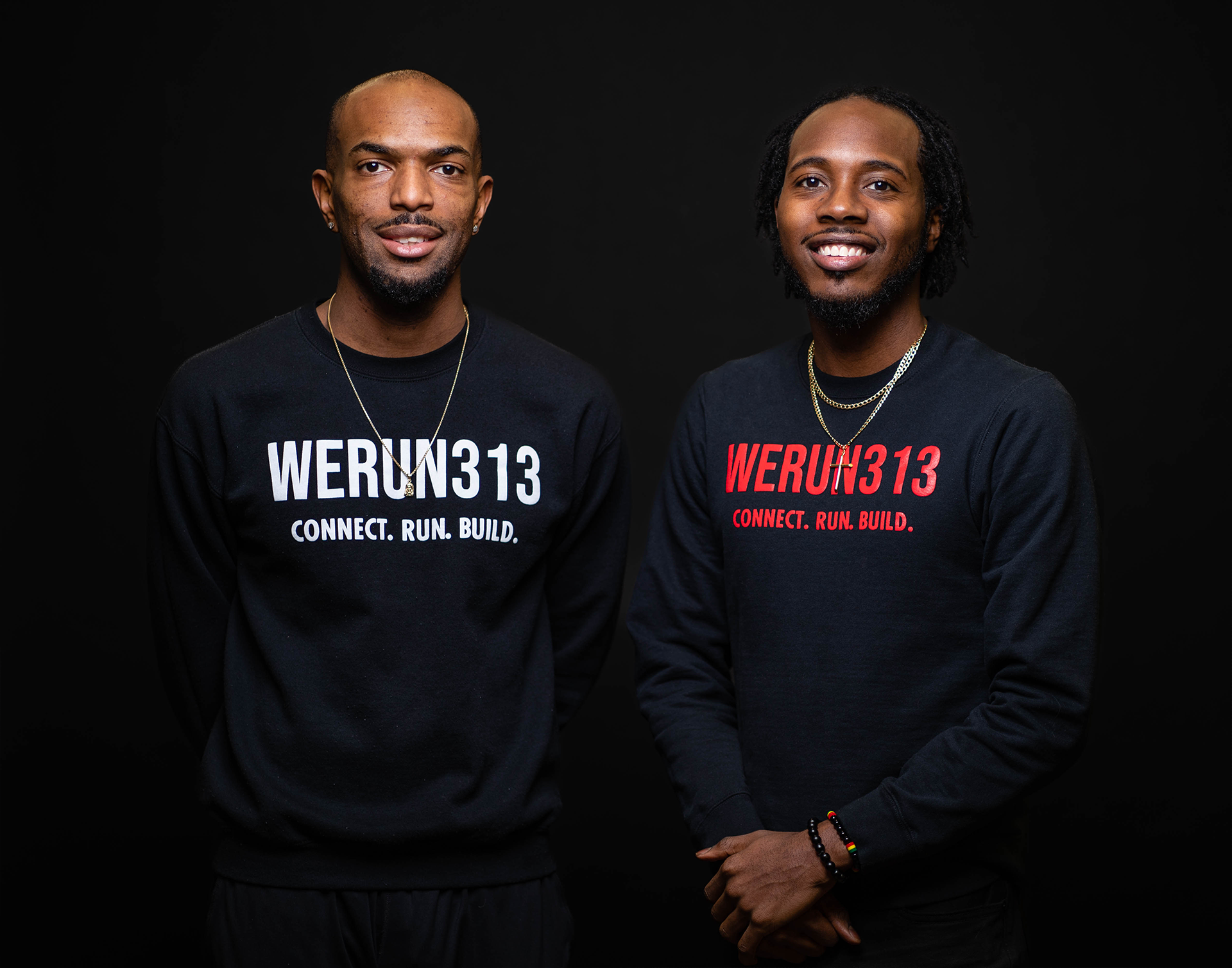 Community Champions
Bro. Lance Woods, We Run 313
As lifelong Detroiters, Joe Robinson and Bro. Lance Woods (pictured right) know very well of the turmoil affecting the city. Individually, these men discovered that running simultaneously strengthened their mental, emotional, spiritual, and physical wellness. Together they decided to form a run club. On May 4, 2019, the birth of WeRun313 happened, attracting hundreds of new faces. It swiftly became Detroit's premier run club as the largest and fastest growing run club in the state of Michigan. It's ingrained in their mission how they give back. WeRun313 is a social run club that connects like-minded individuals through running to build a healthier and happier community.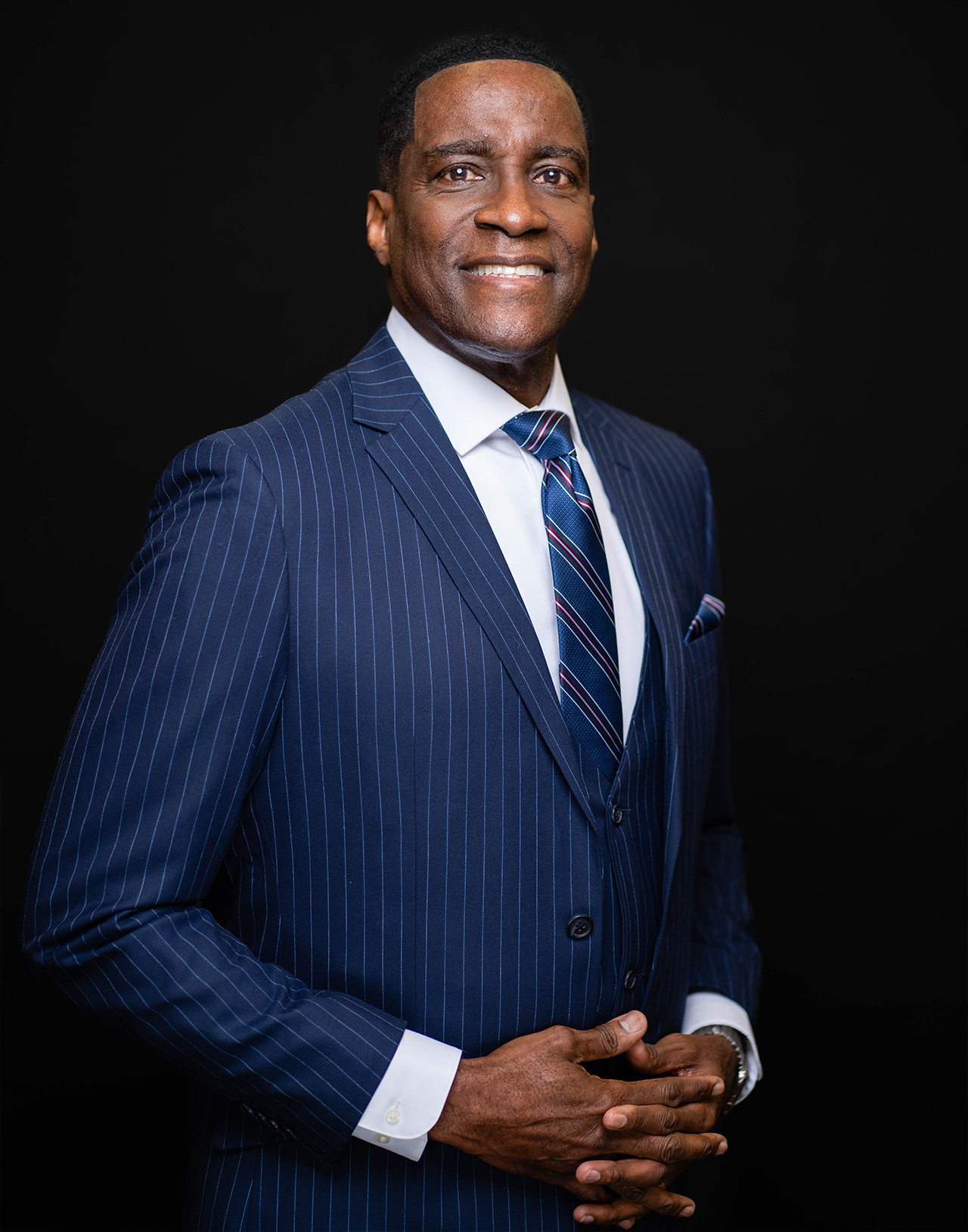 Service Organizations
Bro. Ken Donaldson, Black United Fund
I give back because God has blessed me and my family. He blessed me so that I can be a blessing to others. "Where much is given, much is required". We are blessed to be a blessing. There is an enormous need in the community to serve and give to underserved and underrepresented youth and families. I believe that I am called to make a difference and to have a positive impact on those in need.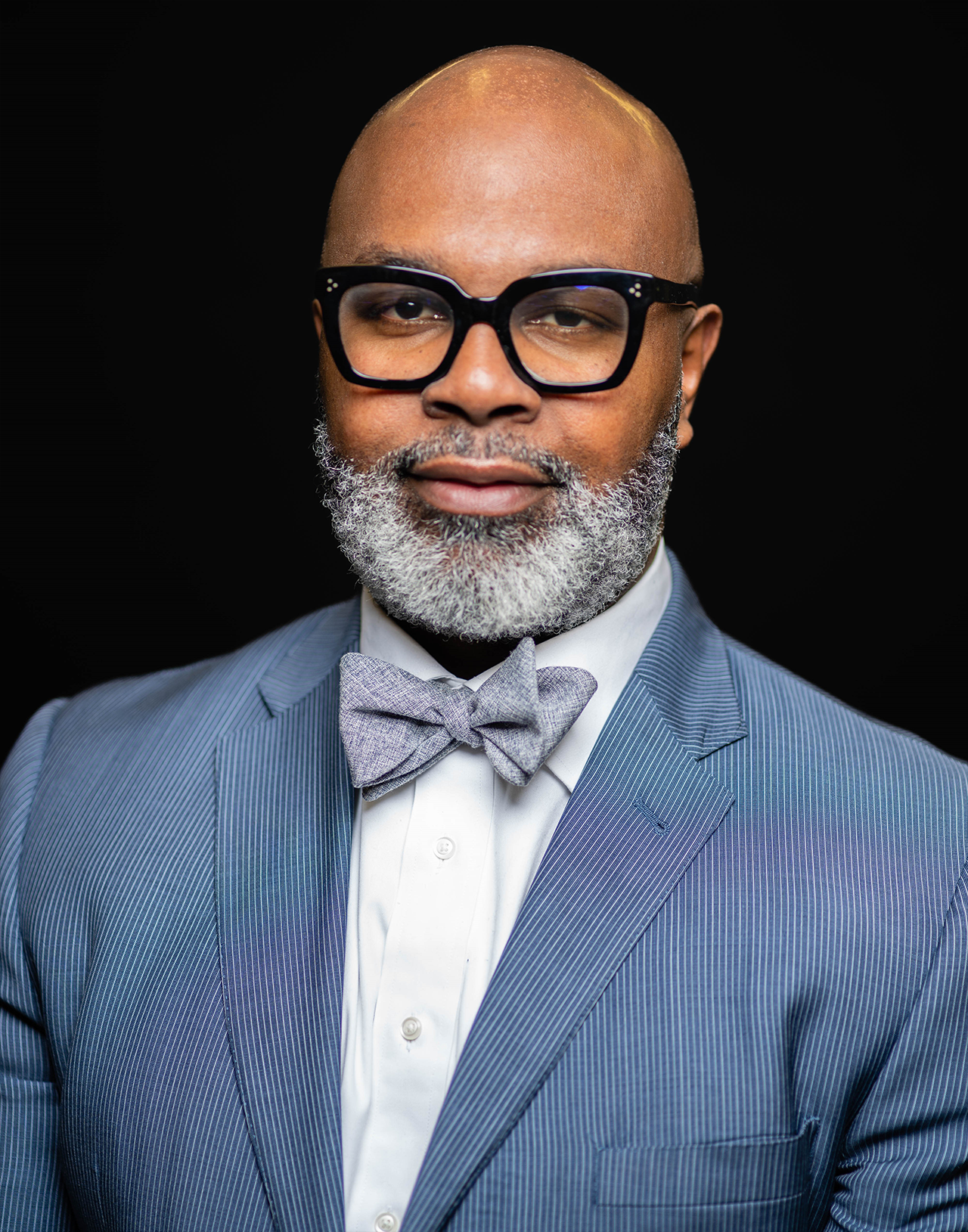 Education
Bro. Tyrone Weeks
As an educator for over two decades, I give back through my commitment to use this platform as a medium to support historically marginalized communities. By developing partnerships with agencies and organizations that are able to intentionally support underrepresented communities and provide access to career and post-secondary educational opportunities, schools can be portals to help youth actualize their fullest potential. I do this because it was done for me and for that I will forever be grateful. Education saved my life! I will forever be indebted to paying it forward as my teachers, counselors, and school leaders in the Detroit Public Schools did for me. Today, I remain committed to serving students and partnering with communities to create schools that are able to thrive in spite of historical barriers and that enable all youth to become the best versions of themselves.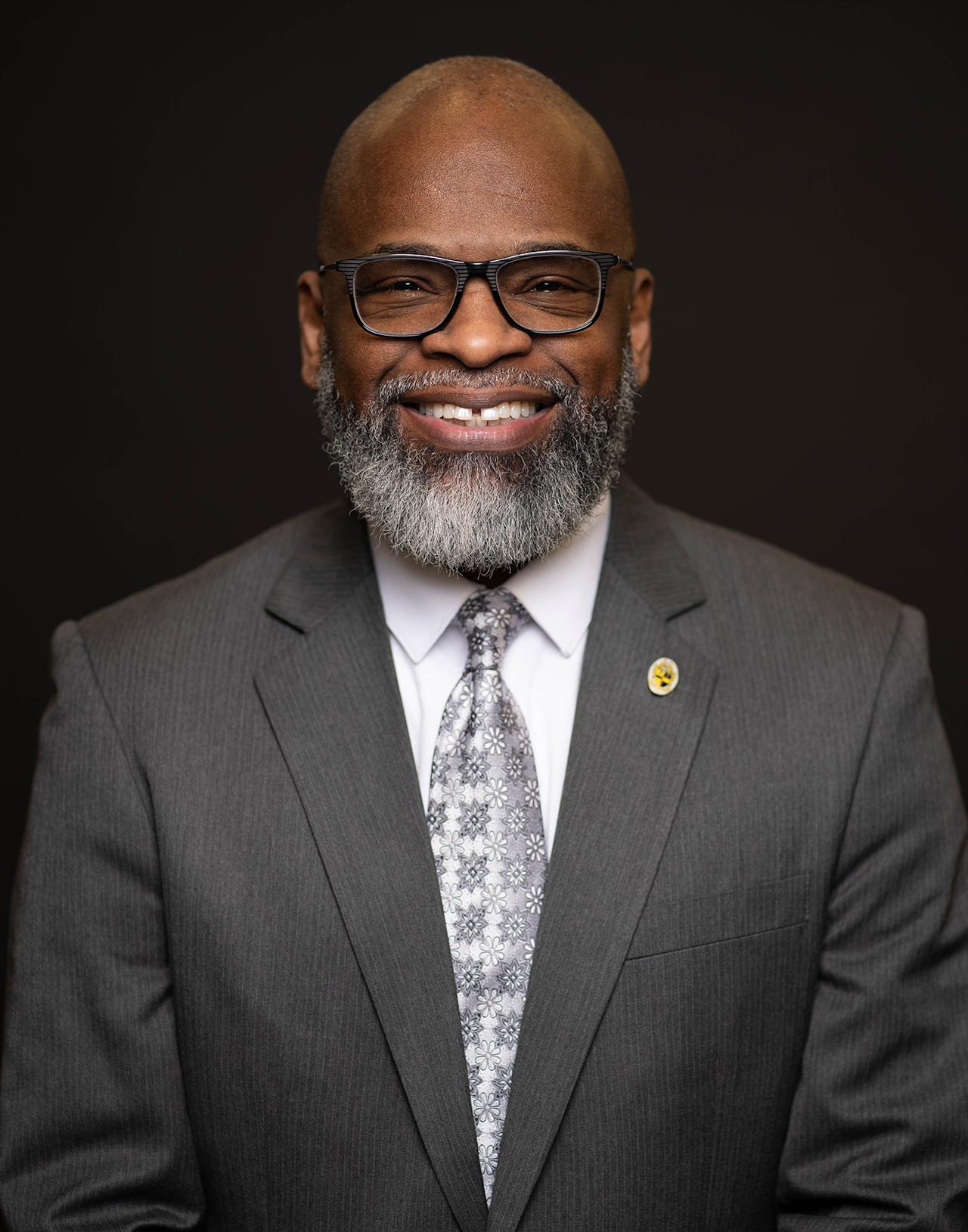 Education
Bro. Alonzo F. Terry, Jr.
After graduating from college and working in the corporate sector, I had the chance to visit a few schools in the Detroit area for work. I noticed the number of African American men working in schools had quickly decreased from the time I was attending public school. That made me begin to think of a personal goal I had of always wanting to make a difference in my community. I took that as a sign, and a personal challenge to recommit to give back to my community and help students like me, to have the opportunity to graduate from high school and go on to college. I wanted to be a good example and to share my story with the students on overcoming adversity and to never give up on your dreams. To this day, I still live by the words of one of my educational mentors. "Put the children first and in all you do, and great things will follow."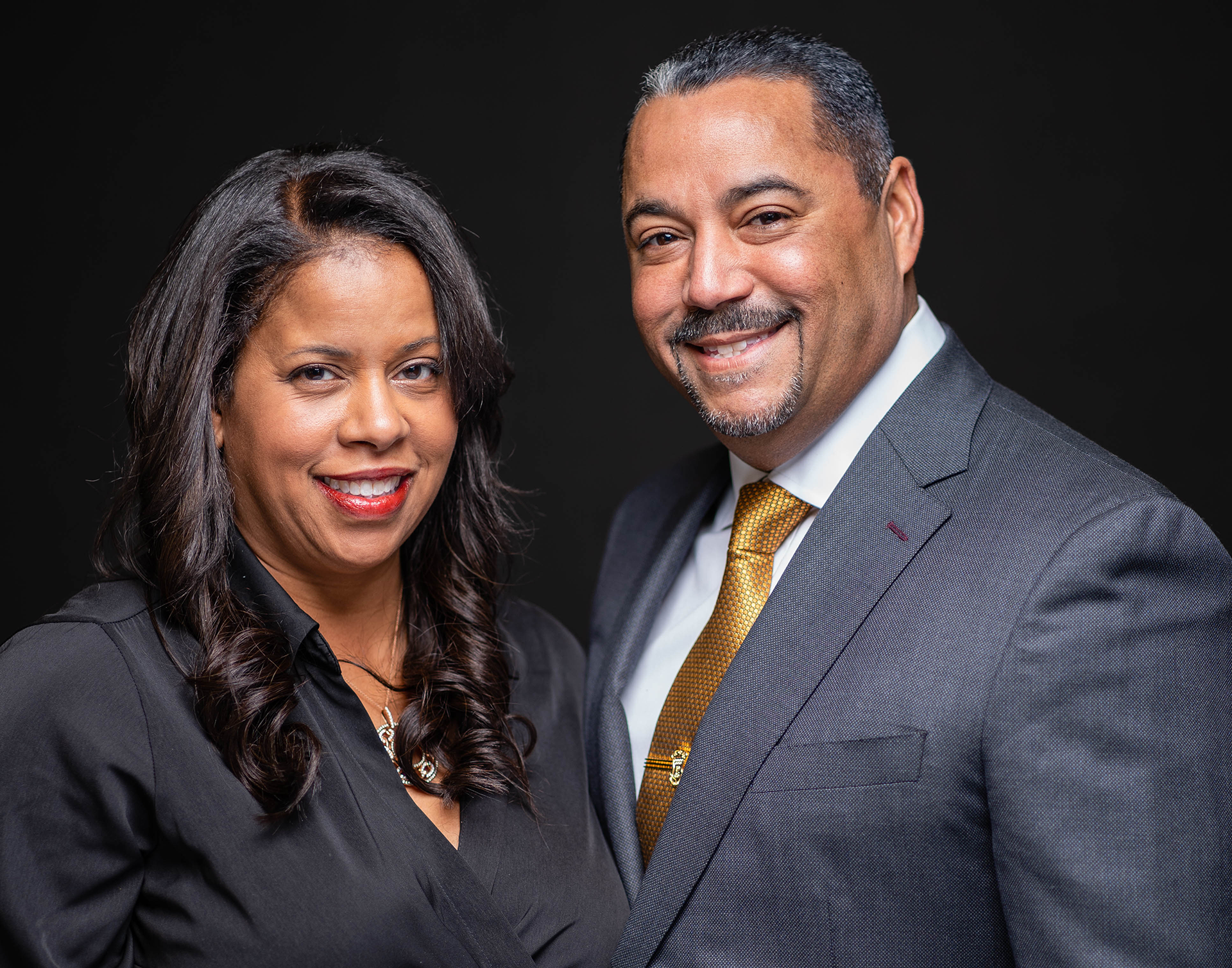 Business/Corporate
Dr. Lesean and Bro. Eric Hardy
Building the community one person at a time is a core value of w3r Consulting that is reflected in every aspect of our operation. We embody this belief and seek to be compassionate stewards by partnering with existing community organizations that mirror our values and desire to impact change in the same meaningful way. To date, we have worked with more than 20 non-profit organizations to help accomplish mutual goals. Collectively, we participate on non-profit boards that range from healthcare to financial empowerment and youth mentoring to working with young adults on life skills. These programs and our collective involvement are designed to reaffirm "dreams realized today" and not "dreams deferred." Some of our most meaningful work has been with smaller Minority owned Businesses that we mentor and help create opportunities for growth within our networks of clients and colleagues. Whether it's time, treasure, or leadership, we are particularly drawn to STEAM related areas of study and have celebrated our years of success by providing scholarships to the African American leaders of tomorrow. We are proud to continue this lifelong journey of service and empowerment through personal health and wellness endeavors, donations, and engagement through our Greek affiliations and other historic African American leadership organizations.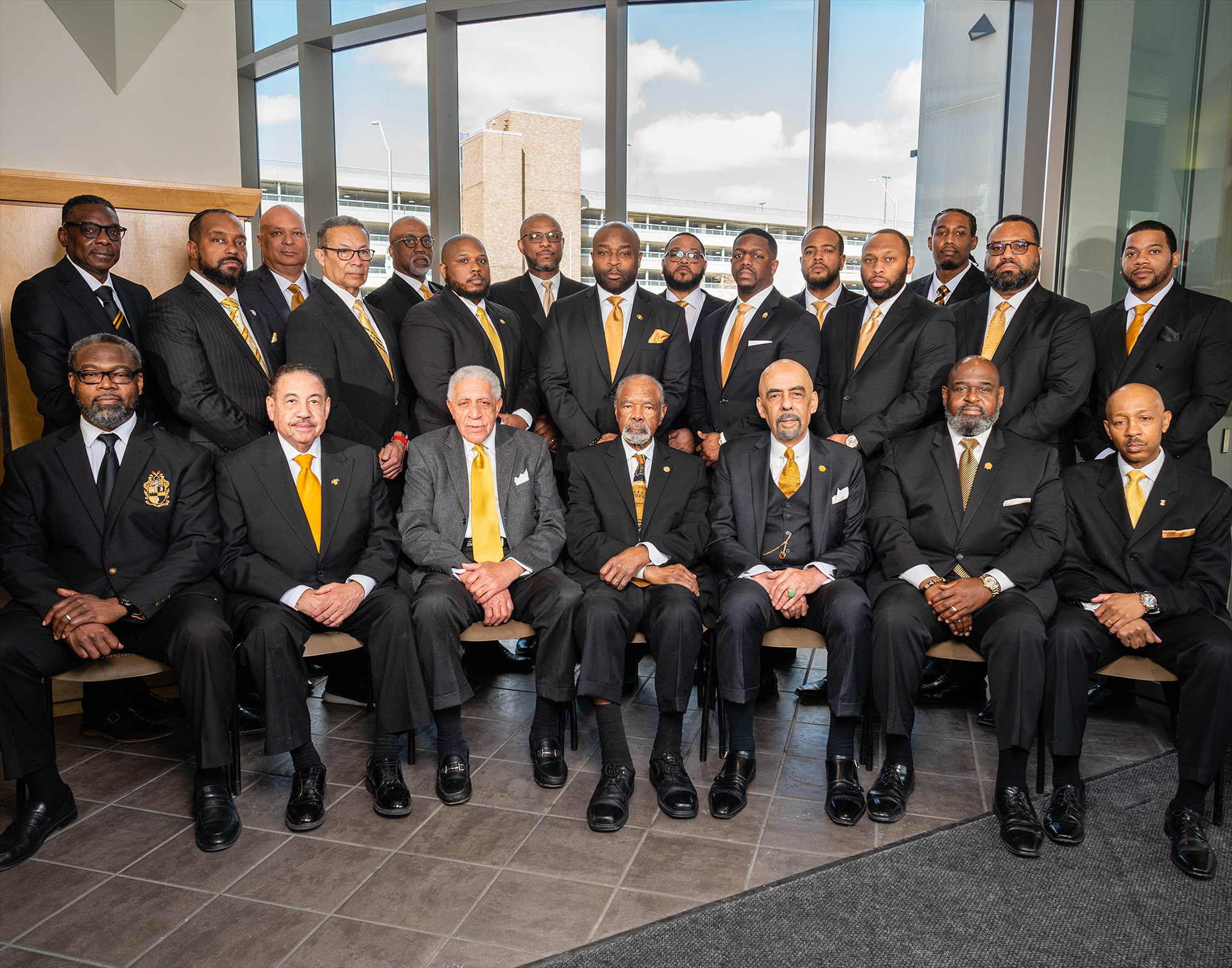 Divine Nine – Alpha Phi Alpha
Since their inception on December 4, 1906, the men of Alpha Phi Alpha Fraternity Inc. have devoted themselves to service and good will. As the oldest intercollegiate African American fraternity, Alpha Phi Alpha upholds the belief for Manly Deeds, Scholarship, and Love For All Mankind. For more than 100 years Alpha Phi Alpha has been committed to the advancement of the black community through service and action. National programs and initiatives of the fraternity include, A Voteless People Is a Hopeless People, My Brother's Keeper, Go To High School, Go To College, and Project Alpha. The fraternity's mission is to develop leaders, promote brotherhood and academic excellence, while providing service and advocacy for our communities. First of All, Servants of All, We Shall Transcend All.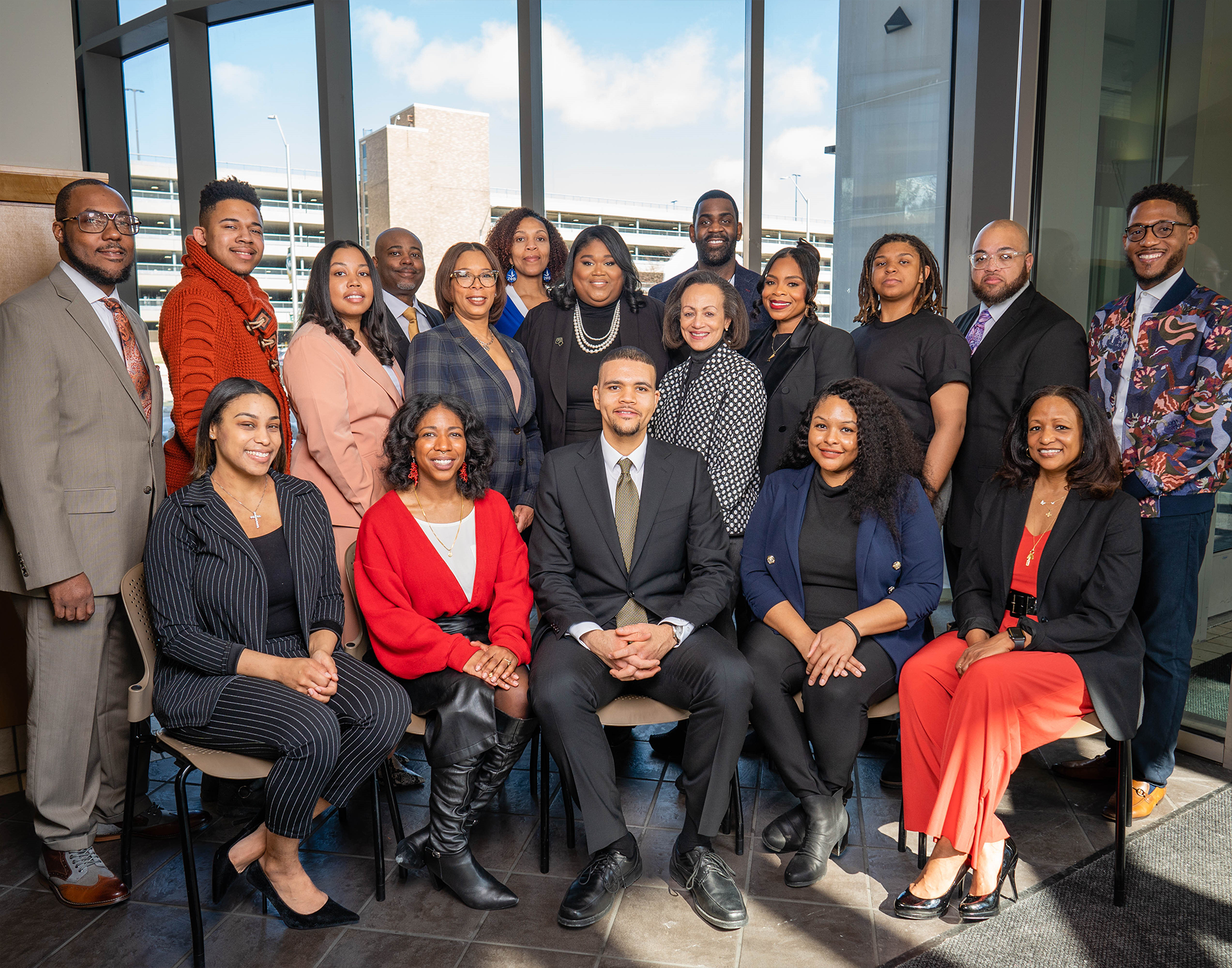 The TSOP Michigan Steering Committee
(Standing last row) Bro. Daniels and Bro. Mays (Sitting – center)
The TSOP Michigan Steering Committee is a grassroots group formed in 2021 to bring stories of Black philanthropy to the state of Michigan. This collective is made up of philanthropy professionals, academics, community activists, communication experts, spiritual leaders, and nonprofit champions.
Also to be recognized are individuals and organizations not pictured here and across the state of Michigan who made key contributions to this effort.
This group has collectively contributed an estimated 2,000 hours of volunteer time, a number of critical connections, and their own stories and understandings of Black philanthropy to bring Detroit Gives Black to life and "The Soul of Philanthropy" to Ann Arbor, Grand Rapids, and Detroit.
---
Photo Credit
William L. Daniels
WL. Daniels Photography
Director of Photography for TSOP Michigan 2023
https://wldaniels.mypixieset.com
https://instagram.com/wl.daniels/
0 Comments