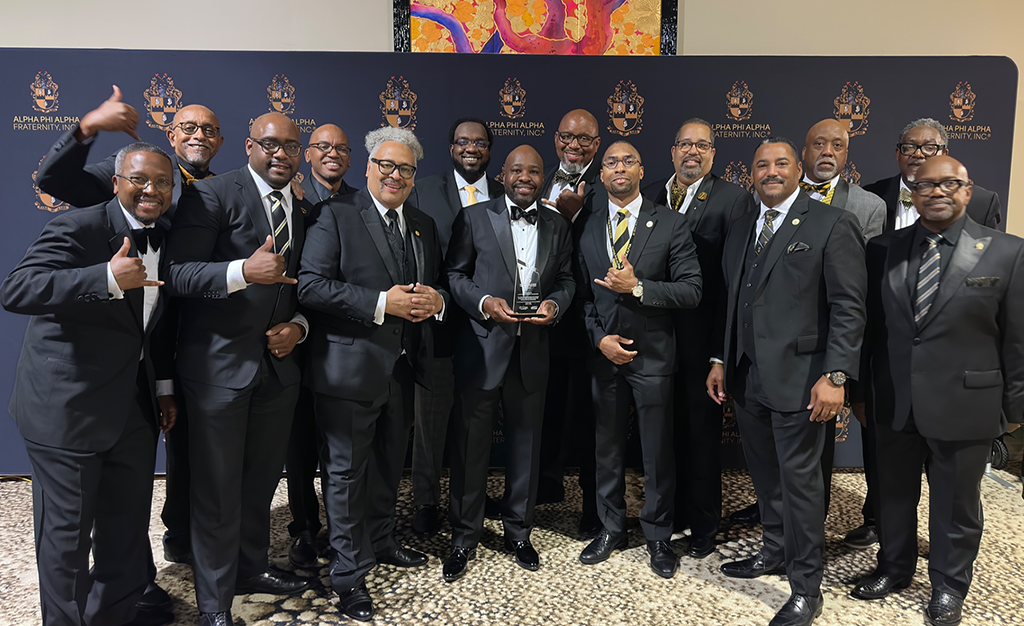 The Detroit Alphas Win Second Consecutive National Outstanding Alumni Chapter of the Year Award
Dallas, TX – July 29, 2023 – The Alpha Phi Alpha Fraternity, Incorporated's Gamma Lambda Chapter, fondly known as the Detroit Alphas, has once again secured the esteemed title of National Outstanding Alumni Chapter of the Year at the 97th General Convention / 117th Anniversary Convention. This remarkable back-to-back victory, which followed the award given at the 96th General Convention in Indianapolis, marks a testament to Gamma Lambda Chapter's enduring commitment to excellence and service to the Detroit community. This is the fourth time overall that Gamma Lambda has earned this prestigious award.
The Gamma Lambda Chapter, chartered in Detroit, Michigan on March 22, 1919, has a long and distinguished history of community service and economic development. In recent years, the chapter has focused on initiatives that address hunger, homelessness, low voter turnout and economic inequality. These efforts have included:
Organizing voter candidate forums to promote civic engagement
Conducting holiday food giveaways to address hunger
Arranging holiday shopping sprees for economically disadvantaged children
Providing vaccination services to ensure public health and safety
Nurturing entrepreneurship
Offering financial literacy workshops
Getting the Alpha House listed on the National Register of Historic Places and receiving the 2022 Michigan Governor's Award for Historic Preservation
Awarding scholarships to 34 deserving college-bound students
Raising over $17,000 for March of Dimes to support mothers and babies
The Gamma Lambda Chapter also prioritizes personal and professional growth in the lives of its members. The chapter hosts workshops, seminars, and networking events designed to enhance skills, promote lifelong learning, and cultivate valuable connections. These opportunities empower chapter members to thrive in their respective fields and make a meaningful impact as leaders within and beyond the fraternity.
As the 2023 National Outstanding Alumni Chapter of the Year awardee, Gamma Lambda has further solidified its reputation as an organization committed to unwavering excellence. Through its dedication to community service, economic development, and the personal and professional growth of their members, Gamma Lambda has rightfully earned this prestigious recognition. Its impactful initiatives and impressive track record serve as a shining example for other chapters to emulate, setting the benchmark for excellence within the Alpha Phi Alpha fraternity and beyond.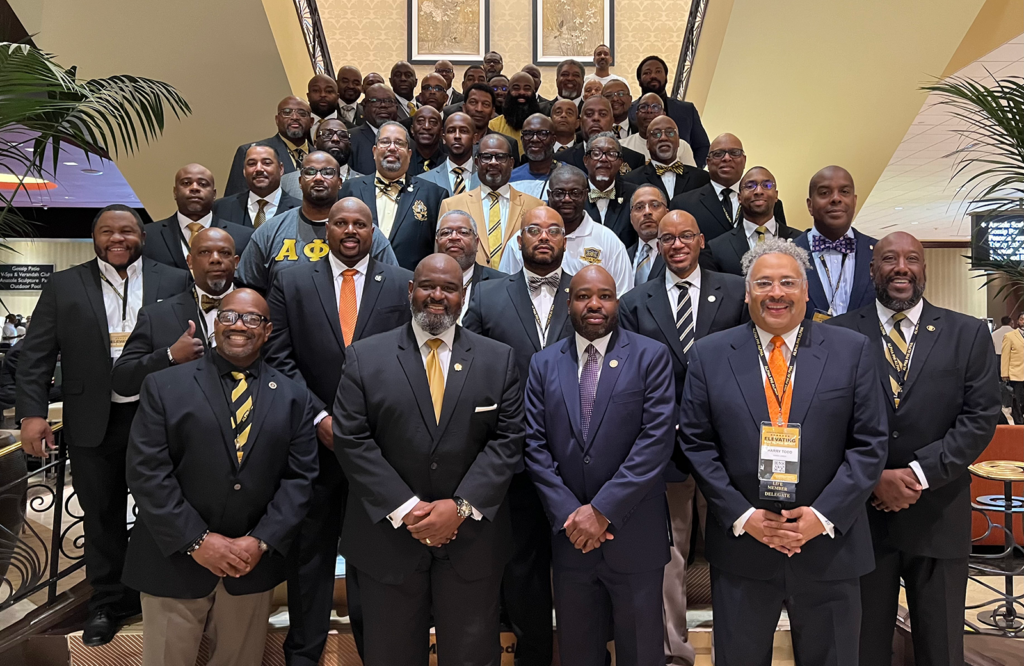 0 Comments