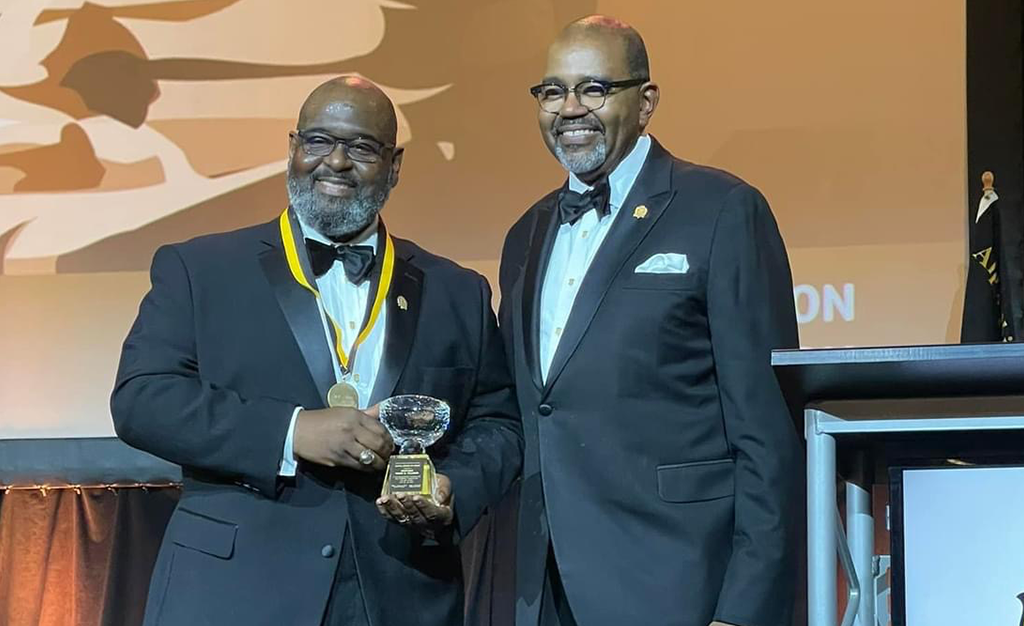 Past General President Brother Mark S. Tillman Awarded the Alpha Award of Merit
Dallas, TX – July 29, 2023 – This year, at the 97th General Convention / 117th Anniversary Convention, our chapter brother, thirty-fourth General President Brother Mark S. Tillman, was awarded the 2023 Alpha Award of Merit for his years of service to the community and his dedication to the aims of the fraternity. This has become, by tradition and practice, the greatest award bestowed upon a member.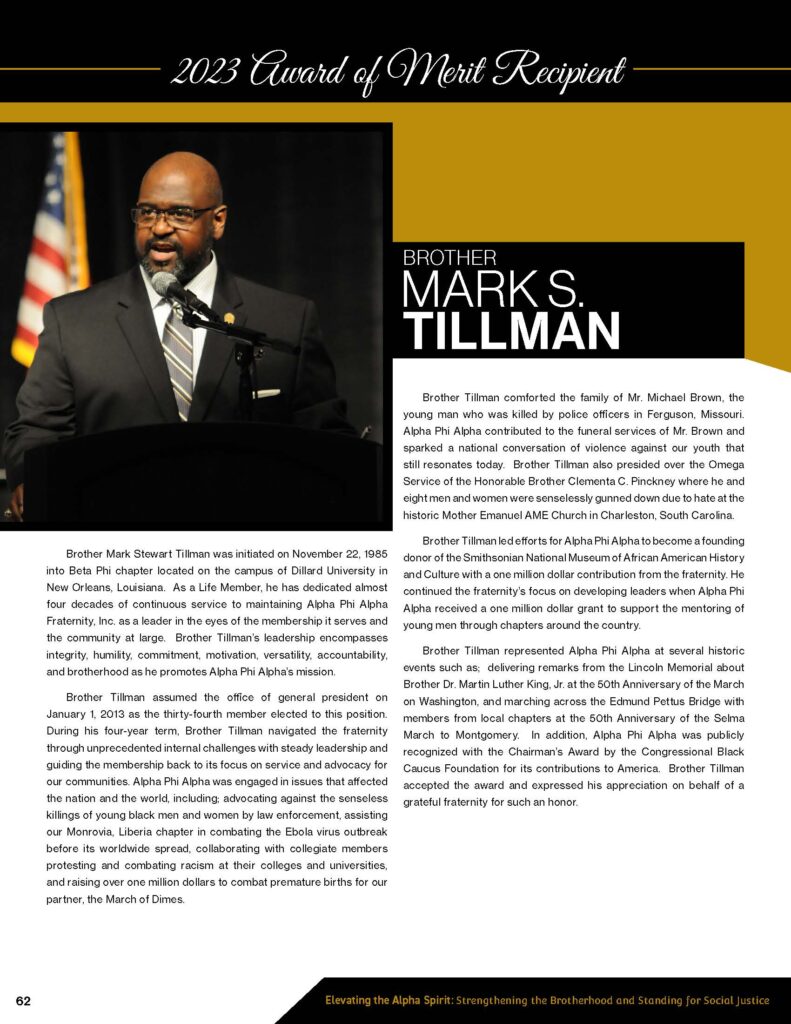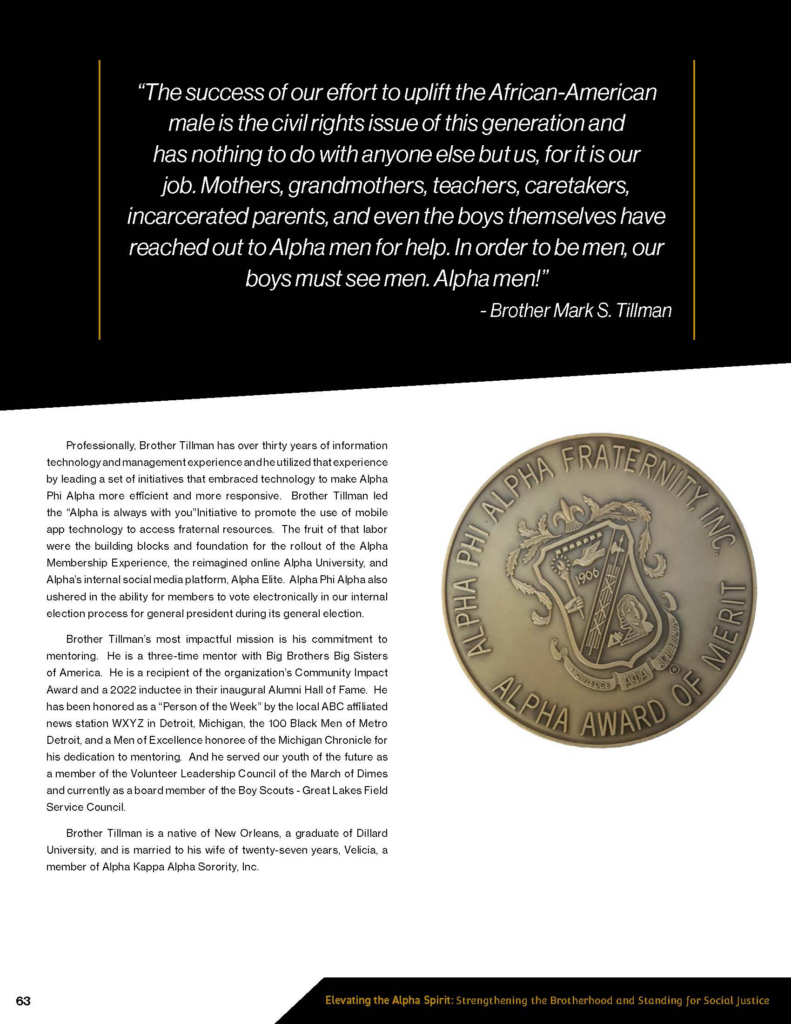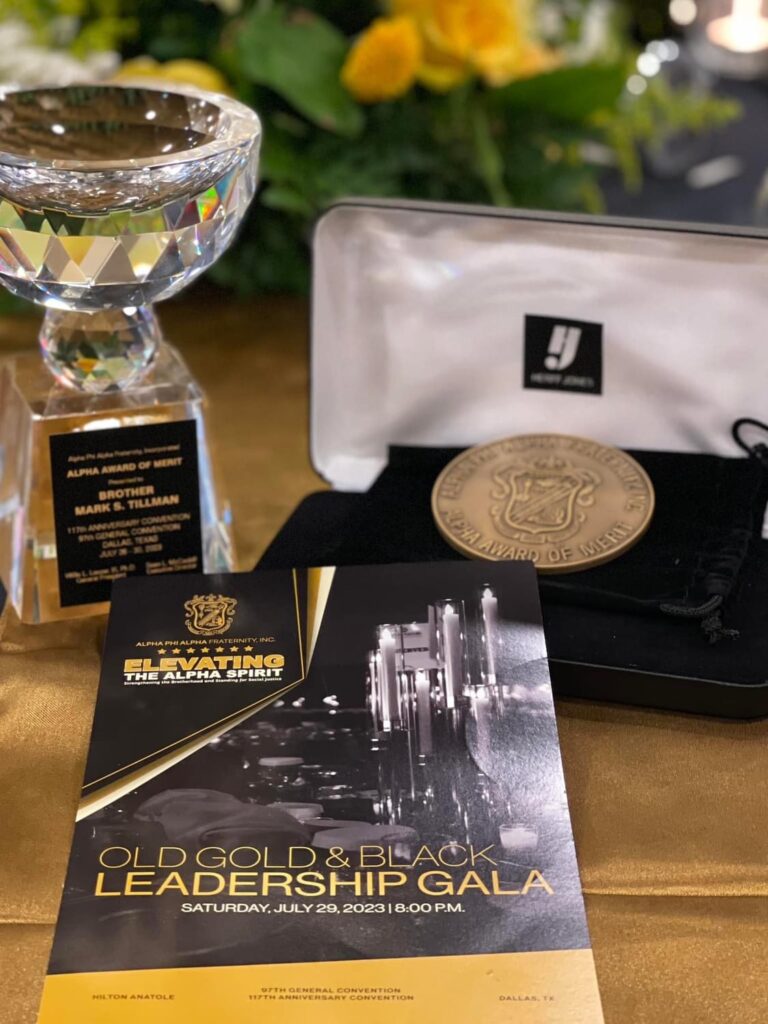 ---
About the Alpha Award of Merit
The general convention in 1952 was the venue for a significant historical action taken regarding the Seventh Jewel Founder. The decision "of placing Brother [Eugene] Jones in his true historical setting resulting from the leading role which he had played in the origin and development of the early years of the fraternity history" was made by a special committee consisting of Jewels Callis, Kelley and Murray, and fraternity historian Charles H. Wesley. This convention created the Alpha Award of Merit and the Alpha Award of Honor, for appreciation of the tireless efforts on behalf of African Americans. They were first awarded in 1952 to Brother Thurgood Marshall, Brother Jewel Eugene K. Jones and Brother Garrett Morgan. In recent years, the Award of Honor has been presented to non-members and the Award of Merit to members.
Source:
Wesley, Charles H. (1981). The History of Alpha Phi Alpha, A Development in College Life (14th ed.). Chicago, IL: Foundation. ASIN: B000ESQ14W., pp. 331–334
"The Founders of Alpha Phi Alpha (ΑΦΑ) (Seven Jewels)". Alpha Phi Alpha Fraternity. Archived from the original on February 14, 2009. Retrieved February 10, 2009.
0 Comments