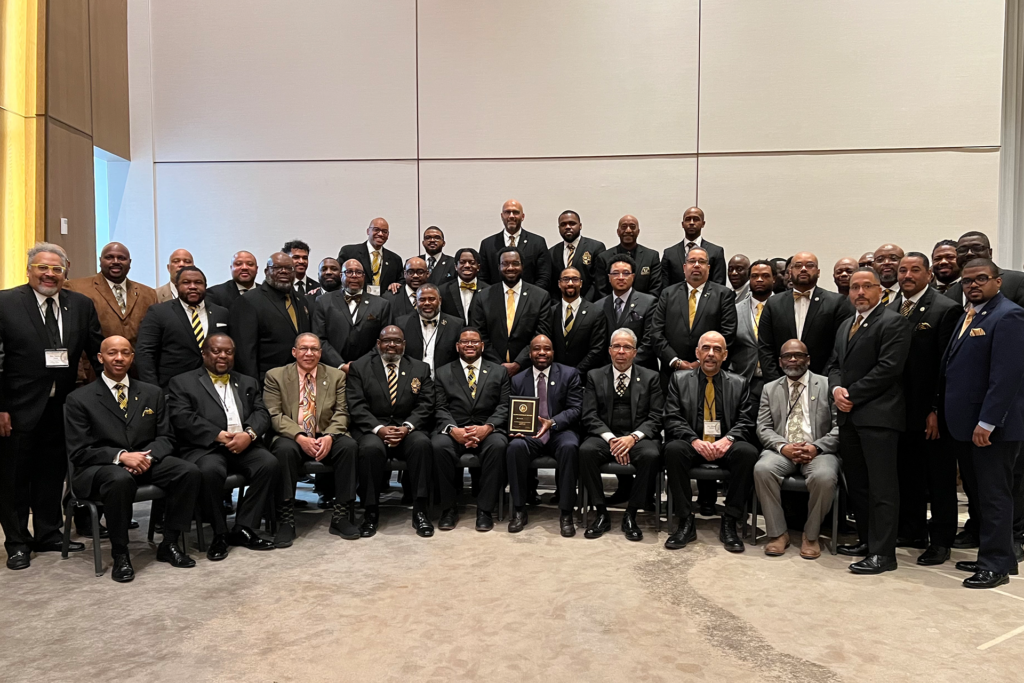 Gamma Lambda Wins Again
Alpha Phi Alpha Fraternity, Inc. Gamma Lambda Chapter was recognized as the 2023 Outstanding Alumni Chapter of the Year at the 91st Midwestern Regional Convention in Columbus, Ohio. After recently celebrating their 104th Charter Day, the Detroit Alphas now have an opportunity to compete for back-to-back awards at the 97th General Convention 117th Anniversary Convention to be held in Dallas, Texas in July 2023.
In addition to winning Outstanding Alumni Chapter of the Year, the chapter and its members were recognized for the following:
Past General President and Past Midwestern Regional Vice President Brother Mark S. Tillman was recognized for his contributions to region and the fraternity by having the Community Outreach Luncheon renamed in his honor as the "Mark S. Tillman Community Outreach Luncheon."
Brothers Stephen Shepherd and Clifton Clarke III won the Spades Tournament at the Regional Game Night.
Outstanding Alumni Chapter of the Year is one of the most coveted awards in Alpha. It signifies the chapter's commitment to community service, economic development, and service to its members' personal and professional growth. Voter candidate forums, holiday food giveaways, holiday shopping sprees for children and vaccination services are just a few of the services provided by the members of Gamma Lambda.
The chapter has been recognized as the National Outstanding Alumni Chapter of the Year on three occasions: 1967 at the 53rd General Convention in Los Angeles, California, 2015 at the 93rd General Convention in Charlotte, North Carolina, and 2021 at the 96th General Convention in Indianapolis, Indiana.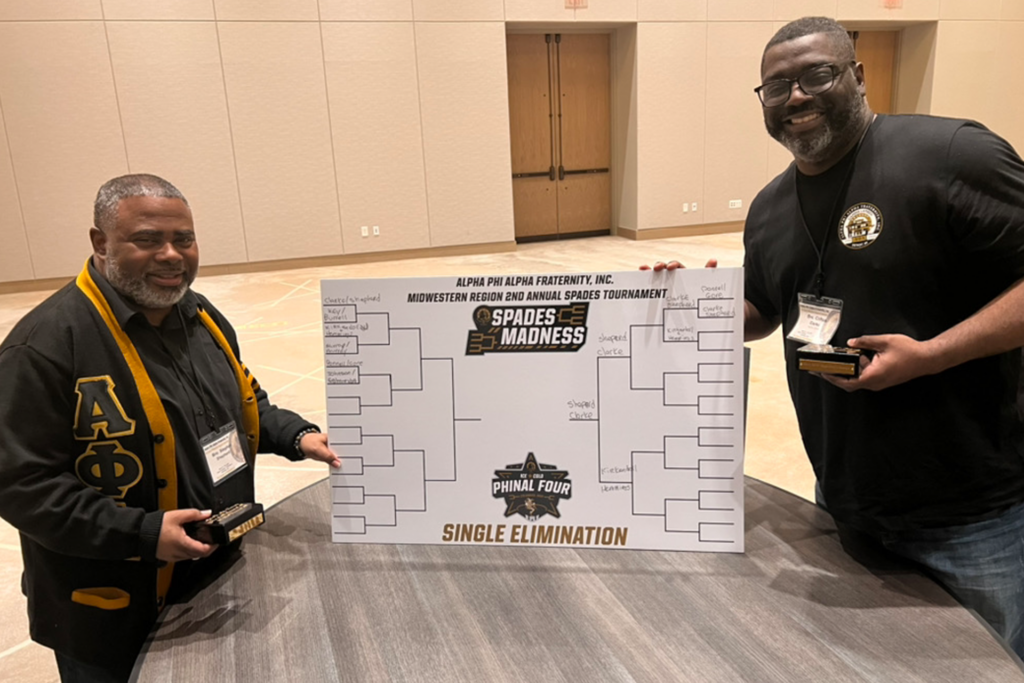 0 Comments