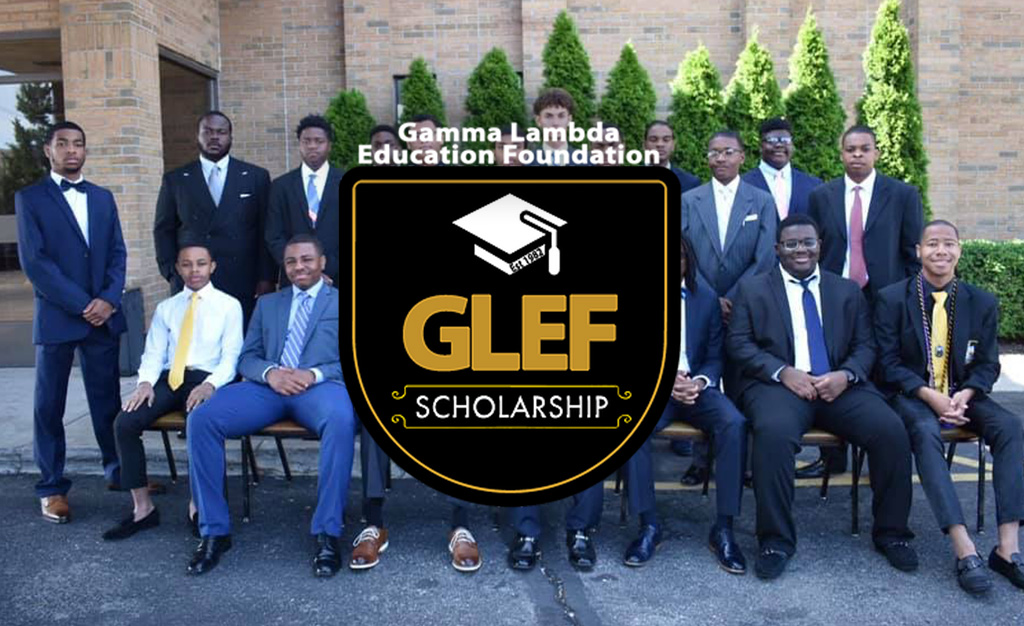 Gamma Lambda Education Foundation 2023 Scholarships
Scholarships For African American Males Graduating from Metropolitan Detroit Area High Schools
Since 1982 the Legacy of the Gamma Lambda Education Foundation has been and will be to make sure African American males have a viable opportunity to pursue educational excellence beyond high school.
The dream of a better life starts with one individual who dares to have a dream and then proceeds to believe it can become reality. We must encourage dreamers in our community among our male population in order to enhance the community as a whole.
The Gamma Lambda Education Foundation currently has scholarships available for high school graduates who will graduate by June 2023. High school graduates are expected to enter an accredited college at the beginning of the 2023 – 2024 academic year. Scholarships are available in various amounts.
Requirements for consideration are:
Graduate from a Metropolitan Detroit Area Public High School or Public School Academy (Charter High School)
Grade point average of 3.0 or higher on a 4.0 scale
Acceptance into an accredited four-year institution of higher learning
African-American male
Participation in the Gamma Lambda Education Foundation Scholarship Program and related activities sponsored and/or approved by the Gamma Lambda Education Foundation.
Visit the Gamma Lambda Education Foundation website for more information and to download the application. Deadline for submission is March 15, 2023.
0 Comments