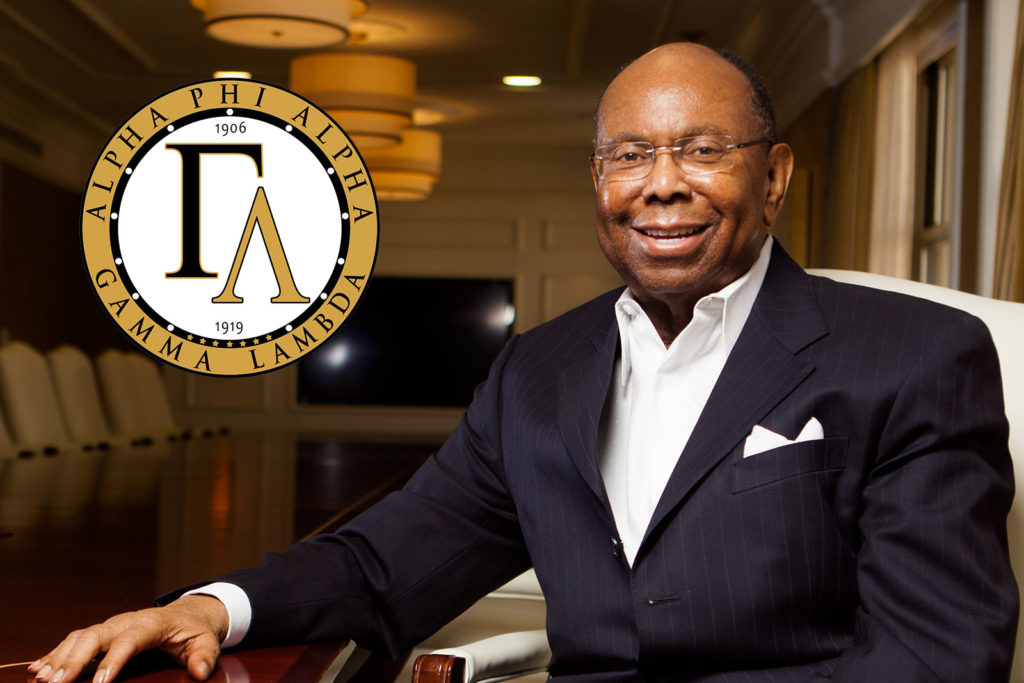 Bro. William F. Pickard, PhD
Chairman and Founder, Global Automotive Alliance,
Manufacturing and Supply Chain Management
For more than four decades, Bro. Dr. William Pickard has been a trailblazer and pillar in the corporate sector and is renowned for sowing back into his community through philanthropy.
Bro. Pickard is a major benefactor at his alma mater, Western Michigan University, where he was an initiate at Epsilon Xi Chapter before earning a bachelor's degree in 1964. Since then, Bro. Pickard has donated more than $3 million to the university, which helped build a residence hall that was later renamed to honor Brothers Ron Hall, Dennis Archer and Pickard in 2017.
Among his other philanthropic efforts are $1 million donations each to the National Museum of African American History and Culture in Washington, D.C.; the Charles H. Wright Museum of African American History n Detroit; the Motown Historical Museum and $500,000 to the Detroit Symphony Orchestra in honor of Arthur L. Johnson and Bro. Damon J. Keith.
In the business community, Bro. Pickard is a co-managing partner of the MGM Grand Detroit Casino, was one of the first African American owners of a McDonald's franchise and is the co-owner of five newspapers, including the Michigan Chronicle.
He founded GAA in 1989 and the company grew to generate more than $5 billion in sales, servicing many large corporations, including Boeing, Mercedes Benz, Ford, General Motors, Chrysler, Delphi, Johnson Controls, Starbucks, Home Depot and Merck Pharmaceutical.
0 Comments