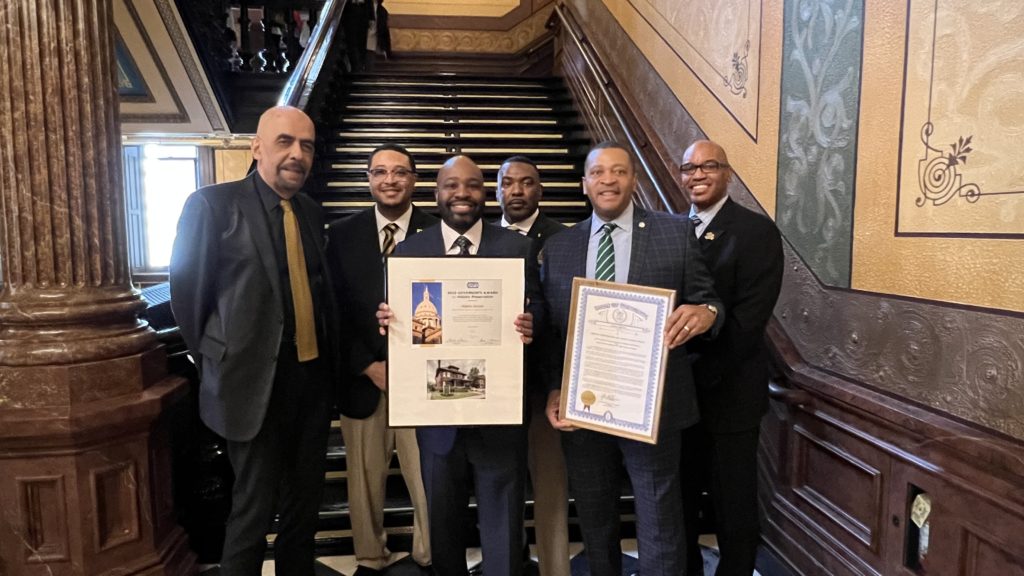 Alpha House Awarded 2022 Governor's Award for Historic Preservation
RELEASE: Lt. Gov. Gilchrist II Honors Seven Historic Preservation Projects Across Michigan
Michigan Executive Office of the Governor sent this bulletin at 05/05/2022 11:39 AM EDT
Lt. Gov. Gilchrist II Honors Seven Historic Preservation Projects Across Michigan
Annual Governor's Awards recognizes historic preservation achievements in Michigan
LANSING, Mich. – Today, Lt. Governor Garlin Gilchrist II joined the Michigan Economic Development Corporation (MEDC) to announce that the Alpha House is one of seven Michigan preservation projects awarded Governor's Awards for Historic Preservation during a ceremony hosted by the State Historic Preservation Office (SHPO). Communities represented  include Battle Creek, Bay City, Detroit, Kalamazoo, Leland, Manistee Township, and Ypsilanti. 
"It's an honor to recognize the recipients of the Governor's Awards for Historic Preservation," said Lt. Gov. Garlin Gilchrist II. "These projects are the result of partners coming together and demonstrating the resiliency, tenacity, innovation, and long-term commitment to telling Michigan's story that truly define our state and our residents. I'm excited that new projects like these will be enabled very soon with the launch of the next round of state historic tax credits."
Now in its 19th year, the Governor's Awards for Historic Preservation program, held annually during National Historic Preservation Month, was created by SHPO to celebrate outstanding historic preservation achievements that reflect a commitment to the preservation of Michigan's unique character and the many archaeological sites and historic structures that represent our rich past. This year's event took place in the rotunda of the State Capitol Building in Lansing.
"Historic resources and archaeological sites tell us about the past and help us define Michigan's unique identity. Their preservation is vital to Michigan's present and future as they contribute to vibrant communities and our understanding of the past," said Deputy State Historic Preservation Officer Martha MacFarlane-Faes. "Each year during National Historic Preservation Month the Governor's Award program gives us an opportunity to recognize standout historic preservation efforts across the state, exemplifying the collaboration and deep impact preservation can have in Michigan communities. This year's diverse group of awards has inspired additional preservation activity and economic investment, and illustrate projects that represent preservation best practices."
The details of the Alpha House project and videos from the ceremony are listed below.
0 Comments